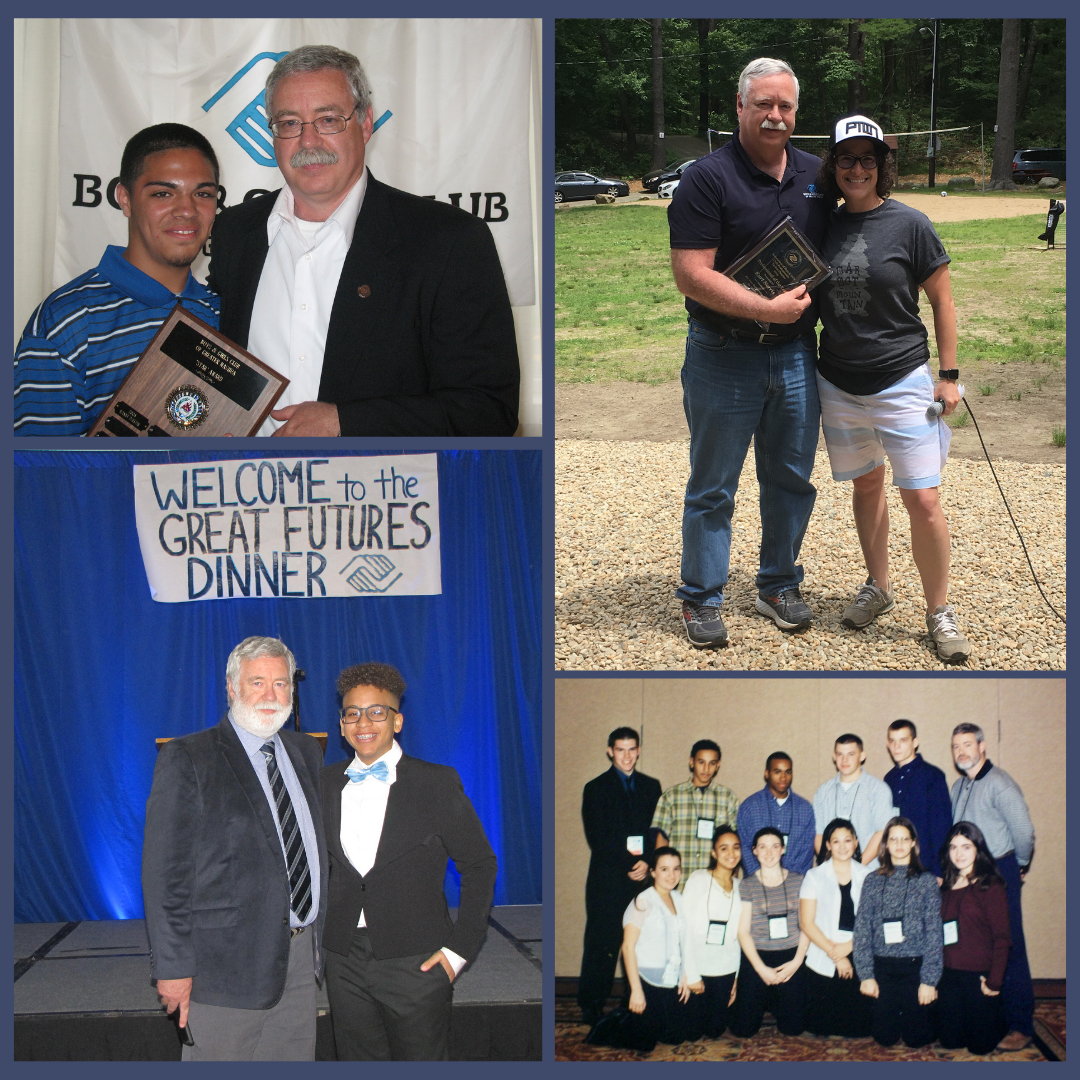 It is with great respect and appreciation that we thank Kurt Norris for his dedicated years of service to the Boys & Girls Club movement.  For three-decades, Kurt has been a strong advocate for Nashua's youth, and he has served as the driving force behind numerous regionally and nationally recognized youth development programs. These programs were instrumental in helping our Club to be recognized by Boys & Girls Club of America (BGCA) as the Best Overall Program in the country in both 2000 & 2016.  Additionally, the Nashua Club received BGCA's National Program Award in Health and Life Skills in 2018 for Camp Mariposa; a program that offers year-round addiction prevention & mentoring programs for youth affected by the substance use disorder of a family member. 
On a personal level, Kurt was an incredible mentor to me when I was a Boys & Girls Club member and I know that I am just one of thousands of Nashua kids who he has left a lasting impression on. Each one of us owe many thanks to Kurt for his coaching and mentorship over the years.  The Boys & Girls Club of Greater Nashua has always been focused on enabling and empowering the youth we serve, and Kurt proudly dedicated himself to that cause.  For that we thank him, and we wish him the best of luck as he enters both retirement and the next chapter of his life.  Below is a letter that Kurt has asked us to pass on to his many friends, colleagues, and community partners. 
Craig Fitzgerald
CEO, Boys & Girls Club of Greater Nashua
A letter from Kurt:
Hello to my friends, colleagues, and community partners,
After thirty-one memorable years of service in the Boys & Girls Club movement, the time has come for me to begin the next chapter of my life.  After much thought and consideration, I have notified both the Board of Directors and the Leadership team here at the Boys & Girls Club of Greater Nashua that I will be retiring.
The future of our community largely depends on our ability to enable its youth.  For that reason, it has been a privilege to dedicate most of my professional life to that cause.  Few people know that I was one of the very first Club members when the Nashua Boys Club opened in in 1971.  It is amazing to see how much the organization has grown and evolved over the years.  As part of this growth, I have served as the Club's Social Recreation Director, Teen Services Director, Director of Operations, and most recently, Chief Operating Officer.  The greatest benefit of serving so long here at the Club is that I have been able to see multiple generations of children grow and develop into amazing young men and women.  It is rewarding to know that I, along with the other Club staff members and volunteers, had a part in helping these young men and women along in their life's journey.
I have been extremely fortunate to have had caring mentors in the two executives I worked for, Dominick Giovinazzo and Norm Bouthilette.  They prided themselves on helping young staff members develop their skills and become stronger youth development professionals.  I have tried to emulate their leadership lessons with my own staff over the years, and I am proud to look back on the outcomes we collectively achieved.  I feel strongly that the Club is in good hands moving forward, and I am excited to watch as the next generation of kids enjoy, grow, and benefit from, all the amazing programs the Boys & Girls Club of Greater Nashua has to offer.
I have met many of my best friends in life through my work with the Boys & Girls Club movement; I would like to thank all of you for the great memories.  Kids I have mentored through the years are now community leaders and business professionals; I want to thank all of you for reaching your full potential and for now serving as role models.  Staff members I have supervised are now moving on to new leadership roles of their own; I want to thank you for dedicating your lives to helping the kids who needed us the most.  And to all the parents, thank you for entrusting your children to our care.
Best wishes to you all,
Kurt Norris