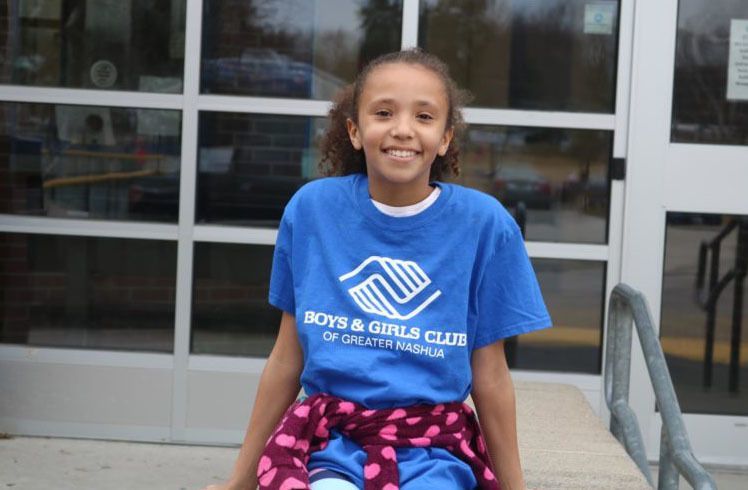 I've been a member for five years, since I was 7. When I first started, I had a hard time making friends and wasn't really involved. I was struggling with my school work and had to take special reading classes just to catch up.
Staff mentors like Janail and Bree took notice and encouraged me to make friends by introducing me to other Club members who had the same interests as me. They also encouraged me to get involved in activities that interested me. Eventually, I started participating more in programs and enjoyed being a part of a few sports teams like Swim and Basketball.
The first program I was involved in was Junior Leaders where we would meet up and complete community service projects. When I was old enough, I joined Torch Club. Torch Club is a leadership group for Club members between the ages of 11 and 13 and we do community service project and fundraisers around the Club. We also talk about problems in the community and how we can help change them. Recently, we learned about how there are some families in our community who don't have enough food, so we raised funds to purchase food and have been giving out free food bags for people in need. My favorite part of Torch Club is doing those types of activities. I like the feeling that you're doing something good and that you're going to make a change.
The Club also helped me get more involved in school. I really wanted to be part of the student government group but I had no idea what to say or do. The staff members at the Club helped me study for one of the tests I needed to pass to qualify. With their help, I ended up making the student government team. Even my grades have improved! Everyone at the Club always takes the time to help me with my homework and now I'm in all honors classes.
The Club is always there when I need something. I live under government assistance and I remember when there was a risk of it ending because of the government shutdown. My mom was worried that we would get evicted so she had to use the money we usually use on food for rent making it hard to afford groceries. In addition to the daily healthy snack and meals I get when I'm at the Club, the staff also made sure I went home with food for my whole family to eat. It feels great to be able to help my parents because I know they work so hard to support me and my siblings. Staff members make sure that I feel supported and I know I have people that I can go to when I need help.
Through it all, the Clubhouse Individual Services Director, Janail, has been a great mentor for me. She's always really kind, encouraging and motivating; especially when it comes to public speaking. I used to have a hard time getting up and speaking in front of people but with the support of the Club and Janail, I've gotten a lot better at it and am now speaking at many Club events.
I've grown so much since I have been at the Club. I was even voted Torch of The Year for 2018! I am so proud of this honor because it means that the Club believes in me and feels that I am a good role model for my peers. I think people should join because if you give 100% there's nothing you can't do.