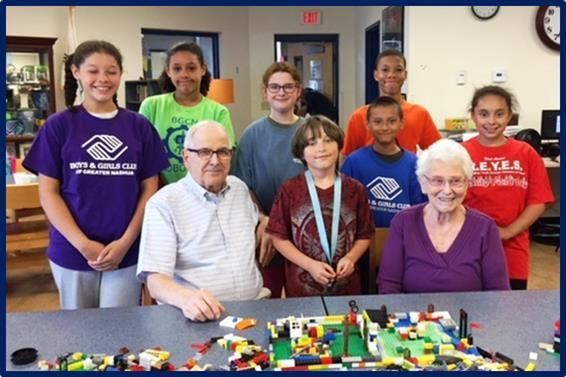 Sal began volunteering at the Nashua Club while working at Sanders Associates (now BAE) over 35 years ago. As a CFO, Sal initially lent his expertise as a member of the Finance Committee. Over the years he expanded his knowledge and reach, lending his services to other areas of the Club including Operations and Programs, the Physical Plant and Expansions, Volunteer Recruitment, Advocacy and Fundraising.
Sal and his wife Lois recently created The Magnano Family Scholarship Fund to assist Club members and alumni in pursuing their higher education goals, particularly those with an interest in general business and vocational and trade school programs. For his constant and passionate support of the Club, Sal Magnano was awarded the 2017 Friel Memorial Award recognizing the person or company that goes above and beyond for the Boys & Girls Club. He also received the 35 Years of Service Award at the 2017 Annual Board Breakfast.
His sustained level of commitment has been inspirational. For he and Lois, helping out those less fortunate has been a priority and an example for their own three sons.