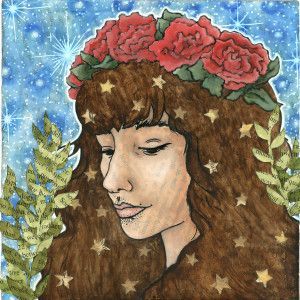 Even before alumna Nathaly became a Club member, she spent most of her early days at the Club; attending many of her sister's swim meets before she was even old enough to talk. Over the years, her interest in swim grew and, at the age of 9, she was inspired to join the Club's swim team, becoming an official Club member. From there, she followed a path towards personal growth and success.
What started as a place to swim every day evolved into so much more as she gradually became more involved in the Club's Cultural Arts and Leadership programs. With the guidance of her mentor Dylan, who served as the Clubhouse Education Director at the time, she was introduced to the photography program which fueled her love of the arts. As other staff mentors encouraged her to become involved in more programs, she went on to complete the Career Launch program, earn an internship at FLIR, and even become a candidate for Youth of the Year!  The Club became a place for her to explore her passions, discover her career path, and grow in confidence.
"I've grown so much from the Club. They helped me go from being quiet and in the shadows to growing in volume and gaining my voice."
Nathaly's passion from the arts grew into a college and career path as she went on to attend MassArt College in Boston where she received her Bachelor's in Illustration and is currently working on her Masters in Art Education. As a Club alumna, she applied to the Club's scholarship program and, thanks to donors invested in members' long-term academic success, received funds to pursue her higher education goals. Wanting to give back, Nathaly continued her involvement with the Club as a swim coach and photography program volunteer.
"Receiving scholarships and volunteering at the Club has helped push me towards my passion of being an Art Educator. It helped me find what I actually want to be," said Nathaly.
Though her experiences at the Club helped direct her towards a better future, her life is not without challenges. At the young age of 22, Nathaly was diagnosed with Thyroid Cancer. Recently she underwent a total thyroidectomy; a surgery that would force her to take a thyroid replacement pill for the rest of her life. It would also leave its mark in the form of a scar where her thyroid once was, and in the lingering exhaustion that now followed her each day. She will also need to be put on radiation pills for a time in order to prevent the cancer from spreading or coming back. Despite these struggles, she was able to take this hardship as an opportunity to grow and overcome.
"Many people have told me how positive I have been through this whole thing," said Nathaly. "My positivity is what drives me to keep going, it's my medicine to not let having no thyroid hold me back. I am a survivor and I will continue to share my journey, my positivity, spread awareness and be an advocate."