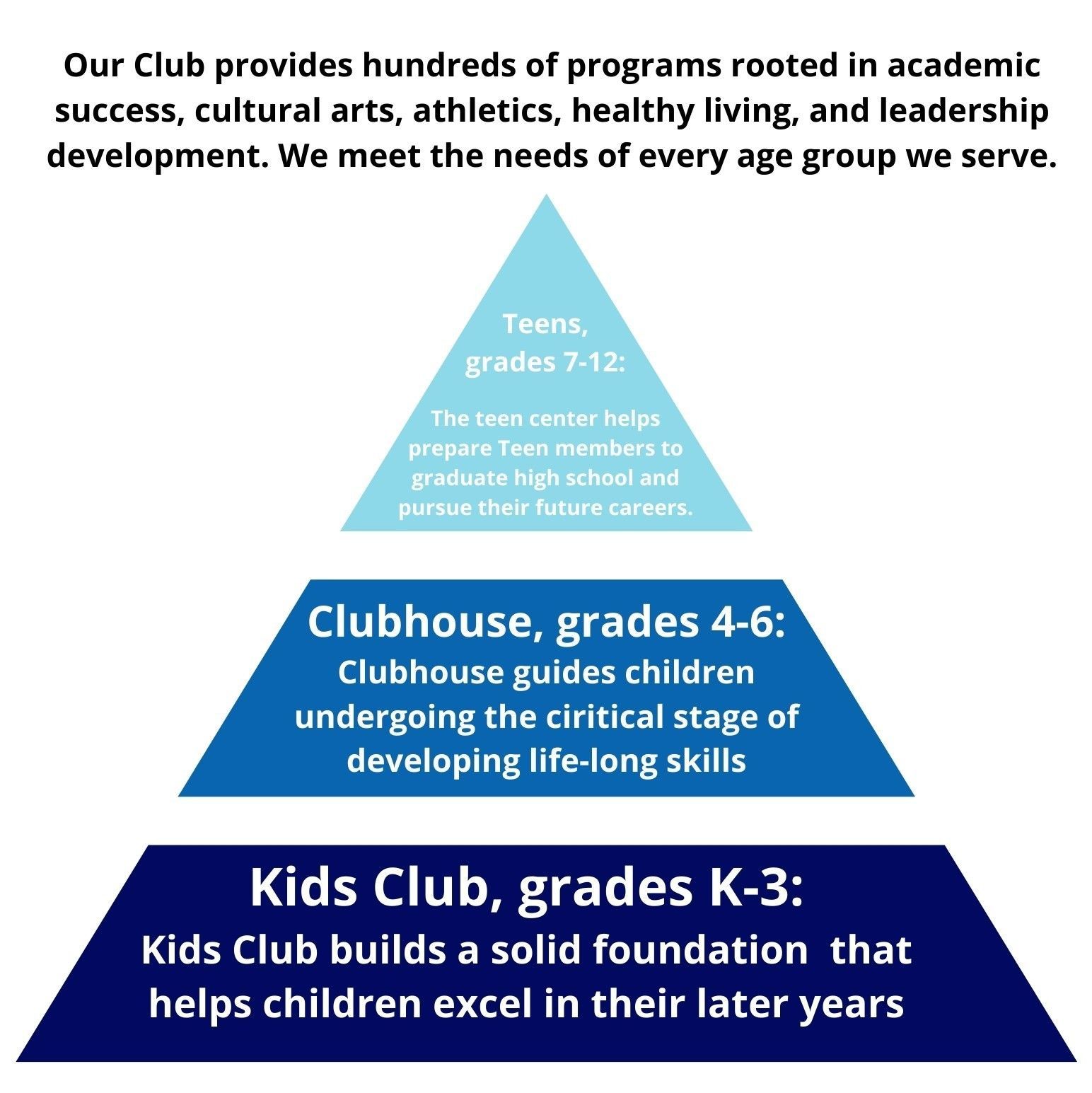 Our professional staff mentors lead our members towards future success by providing opportunities in the following areas:
Education/Academic Programs

We play an important role in ensuring that our members continue learning year round and are prepared for the next stage of their education. Our Academic Success programs provide access to a countless number of resources, tools and opportunities including homework help, Technology/STEM based programming, college/career exploration opportunities, financial literacy and much more!

Cultural Arts

We believe in the importance of fostering a child's creativity and providing an outlet for continuous exploration and discovery. That's why we offer a wide range of cultural arts programs that cultivate interest and feed passions. At our Club, members can express themselves through different styles of dance, improvisation activities, visual arts such as drawing, painting, ceramics and photography, and music.

Sports, Health, and Fitness

We are committed to making sure our members develop active and healthy lifestyles through our Sports, Health, and Fitness Programs. Members can take part in daily fitness challenges, small group games and sports teams including swim, wrestling, basketball, volleyball, soccer, flag football, floor hockey and synchronized swimming. The Stahl Teen Center also has a dedicated fitness room. Through these programs, our members are encouraged to get up, get moving, and make a difference in their own health.

Leadership & Community Service

We instill in our members the drive to not only grow as individuals but also as productive members of the community. From empowerment groups like Smart Girls and Passport to Manhood to leadership programs such as Keystone and Torch Club to drug prevention programs like Positive Action, the Club sets members on the path to GREAT FUTURES.