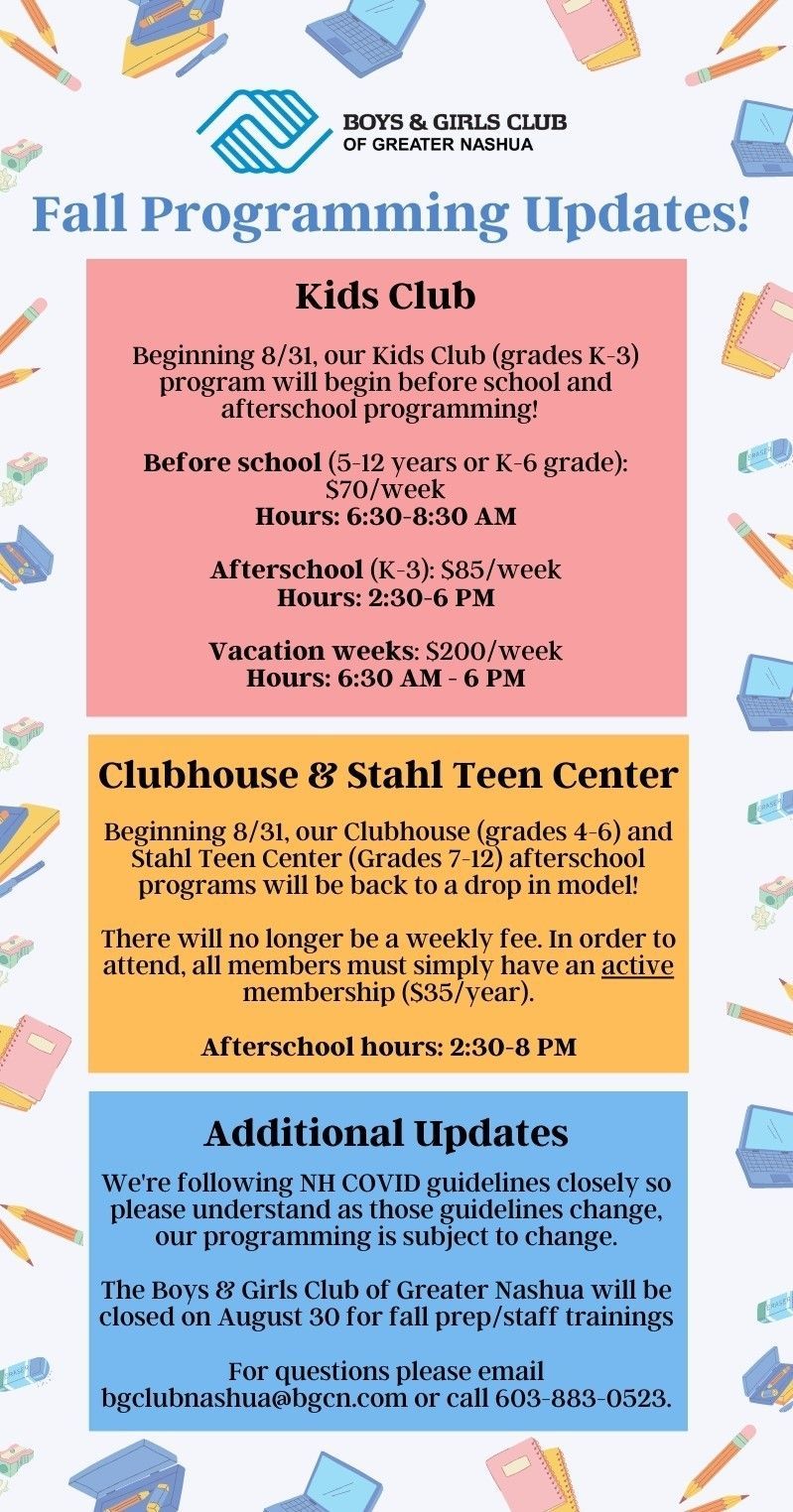 To download our Kids Club paperwork, please click here. 
To download our Clubhouse & Teen membership form, please click here.
If you would like your child(ren) to take Club transportation please download, fill out, and return a bus pass to the Club. Click here for Clubhouse and click here for teens.