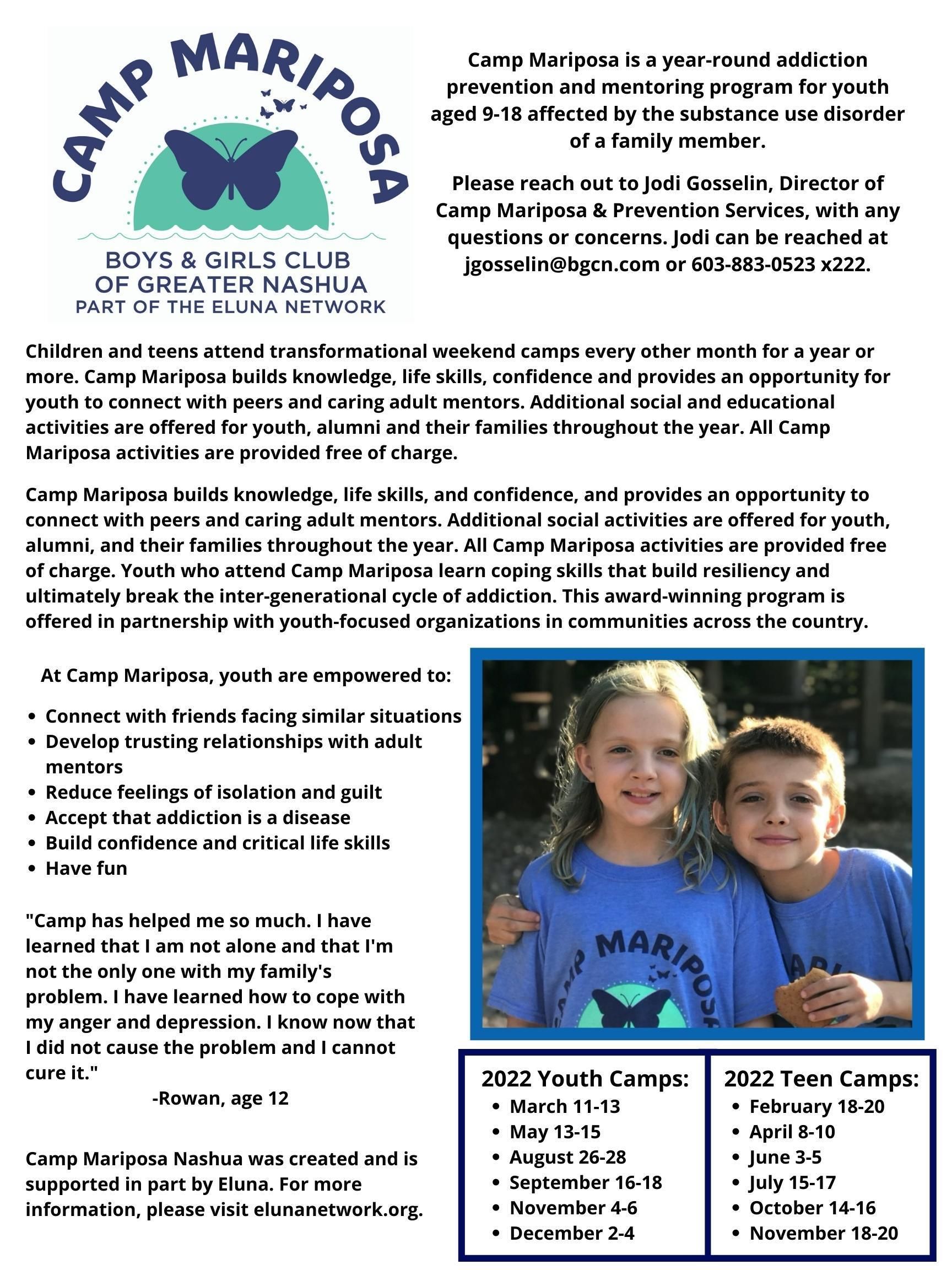 Eluna is a public, 501(c)(3) non-profit with a mission to support children and families impacted by grief or addiction. Founded in 2000 in Seattle by former MLB pitcher Jamie Moyer and child advocate Karen Phelps Moyer, Eluna was originally called The Moyer Foundation and launched a series of programs supporting thousands of children and families annually. For more information, please visit elunanetwork.org. 
To refer a youth to our Camp Mariposa program, fill out this form, and return to Jodi. To enroll a youth in our Camp Mariposa Program please download a copy of our youth application by clicking here, and return to Jodi. 
Watch the video below to see Camp Mariposa's healing, empowerment and fun for yourself: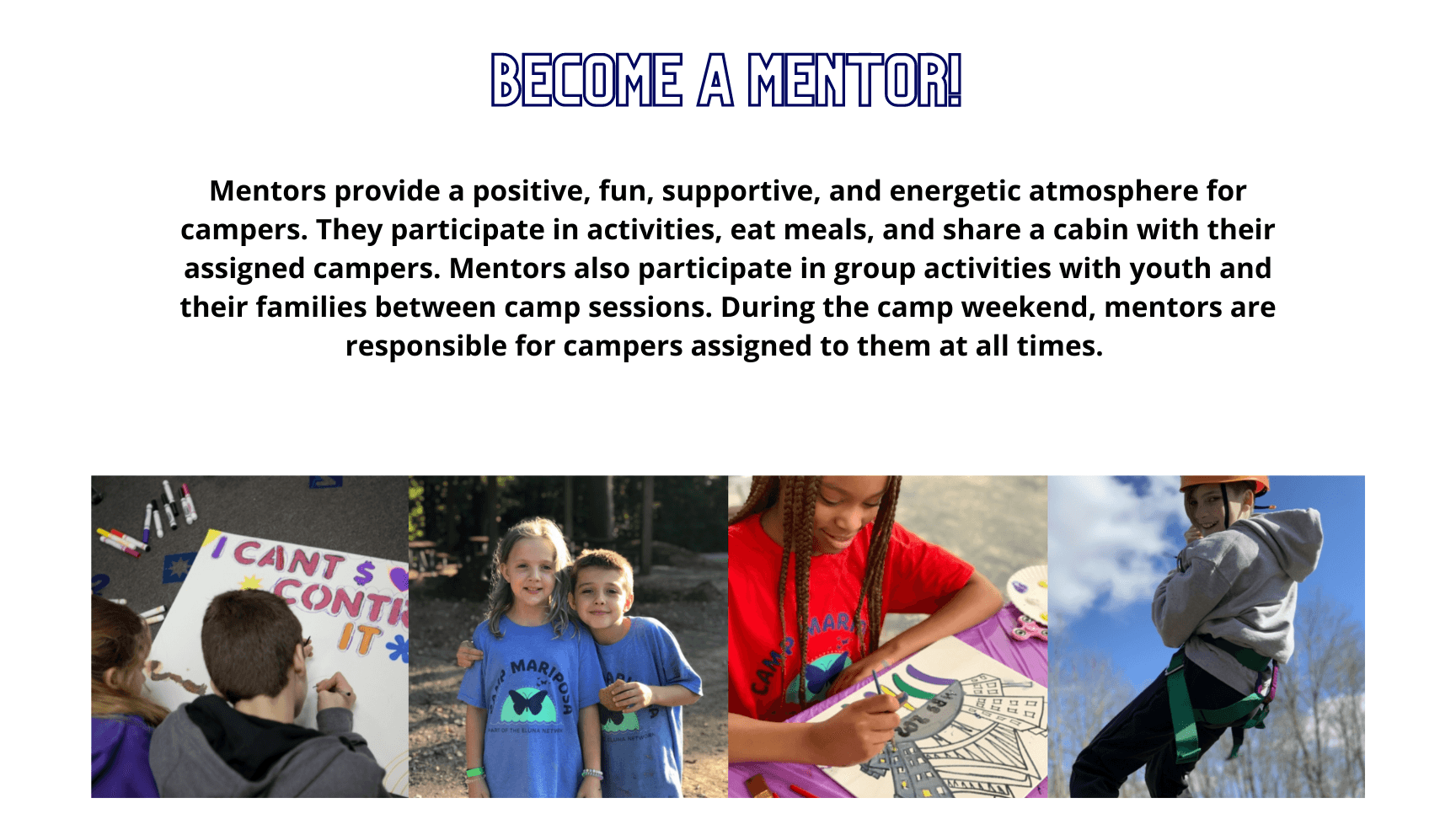 We are currently looking for caring adults that would truly like to make a difference in a child's life by becoming one of our volunteer mentors we ask that you commit to attending four camp weekends throughout the year. For more information on volunteering, please see contact Camp Mariposa Director Jodi Gosselin.
To download our Camp Mariposa informational flyer, please click here. For a mentor application, please click here. 
To Contact us through email, please fill out the form below: