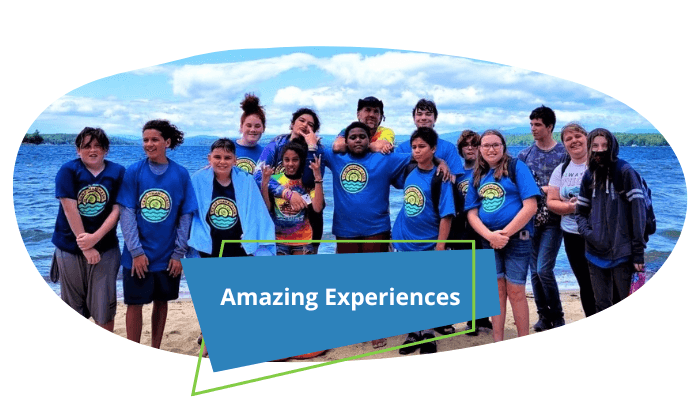 Our members are able to take part in some amazing new experiences around New Hampshire and throughout New England thanks to our Club's generous donors. See some of the opportunities for fun and learning our K-12 members experienced this summer:
A Night at Fenway

Every summer our kids cheer on the Red Sox at Fenway Park and every year our kids have the time of their lives! A HUGE thank you to Club supporter and Alum John Dionne for giving our kids this unforgettable experience year after year.

Boston Science Museum

It was a day full of exploration, experimentation and wonder for our kids at the Boston Science Museum. Our field trips make learning fun!

Block Party Social

Our Club kids stayed cool during the hottest week of the summer with some indoor fun at Block Party Social and Roller Kingdom!

First Push Syndicate

A big THANK YOU to First Push Syndicate who joined us at the Club and provided intro to skateboarding lessons to campers. The had an awesome time learning how to skate!

First Tee Golf

First Tee was once again a highlight of our kids summer! A HUGE thank you to all the coaches and volunteers at the Nashua Country Club who coached our kids through the game of golf!

Movie Theater

Our Club members got to go to the local movie theater - a perfect field trip for a hot summer day!

Nashua Airport

Our teens had an awesome trip to the Nashua Airport where they were taken on a tour of the facility and taught about careers in aviation. They also heard from 2 cadets (C/Maj Groder and C/2Lt Sonner) who spoke about the Civilian Air Patrol program for students 12-17.

Pawtuckaway State Park

It was sandcastles and moats galore when our Kids Club members enjoyed a fantastic outing to Pawtuckaway State Park!

Preseason Patriots Game

We are grateful to generous donors who shared preseason tickets to multiple Patriots games! Our teens had an amazing time rooting on our home team and seeing Gillette Stadium.

Plymouth State University College Tour

Our teens received the college experience on their trip to Plymouth State University where they learned about different academic programs, took a tour of campus, checked out classrooms and dorms, and even got to eat in the dining hall!

SEE Science Center

Our Kids Club members had a blast at the SEE Science Center in Manchester where they took part in all sorts of fun experiments and activities!

SNHU eSports Arena

Our teens had an awesome time exploring the amazing eSports Arena at SNHU!