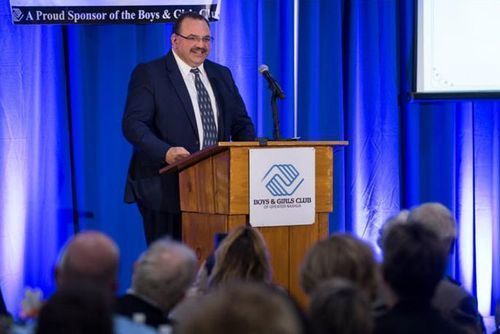 Partners4Kids (P4K) are individuals and companies who have committed to supporting the Club and the young people we serve through their generous sponsorship of all four of the Club's annual fundraising campaigns:
The Annual Campaign
Youth of the Year Dinner & Hall of Fame Celebration
Friel Memorial Golf Tournament
Bids for Kids Holiday Auction
P4K support begins at a minimum of $2,500. Partners may pick from one of the suggested levels or may pick and choose their levels of support, per campaign, to meet their needs.
Benefits may include speaking opportunities, logo & name on all collateral materials, listing in Annual Report in Quarterly newsletters, complimentary tickets to events, signage at events etc.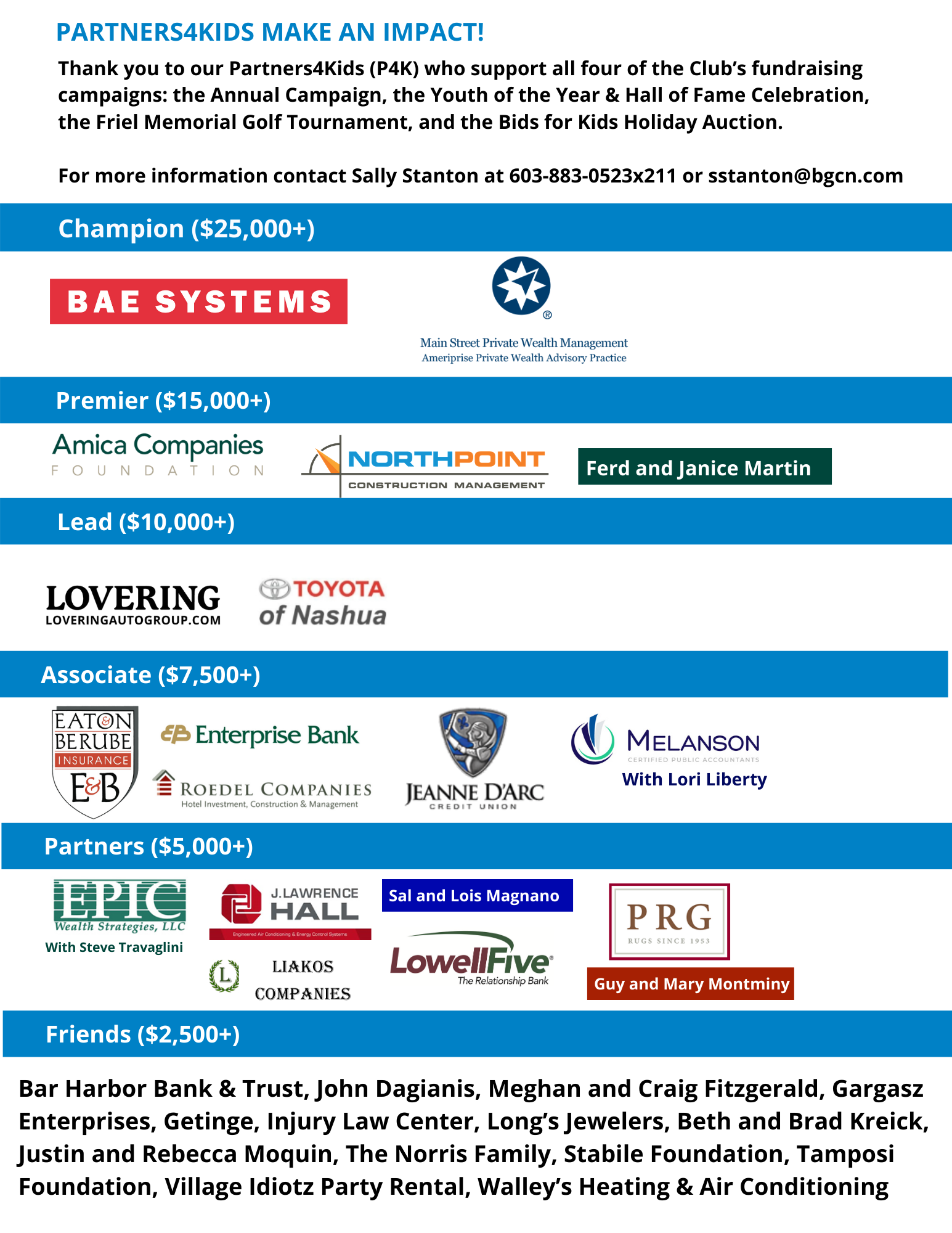 Click here to download our entire Partners4Kids Information Packet including the brochure, overview, benefits menu and enrollment form.
For all other questions contact the Chief Development Officer by phone at (603) 883-0523 x 211 or by email.
Become one of our PartnersforKids today!