Light the Journey Forward For Our Kids.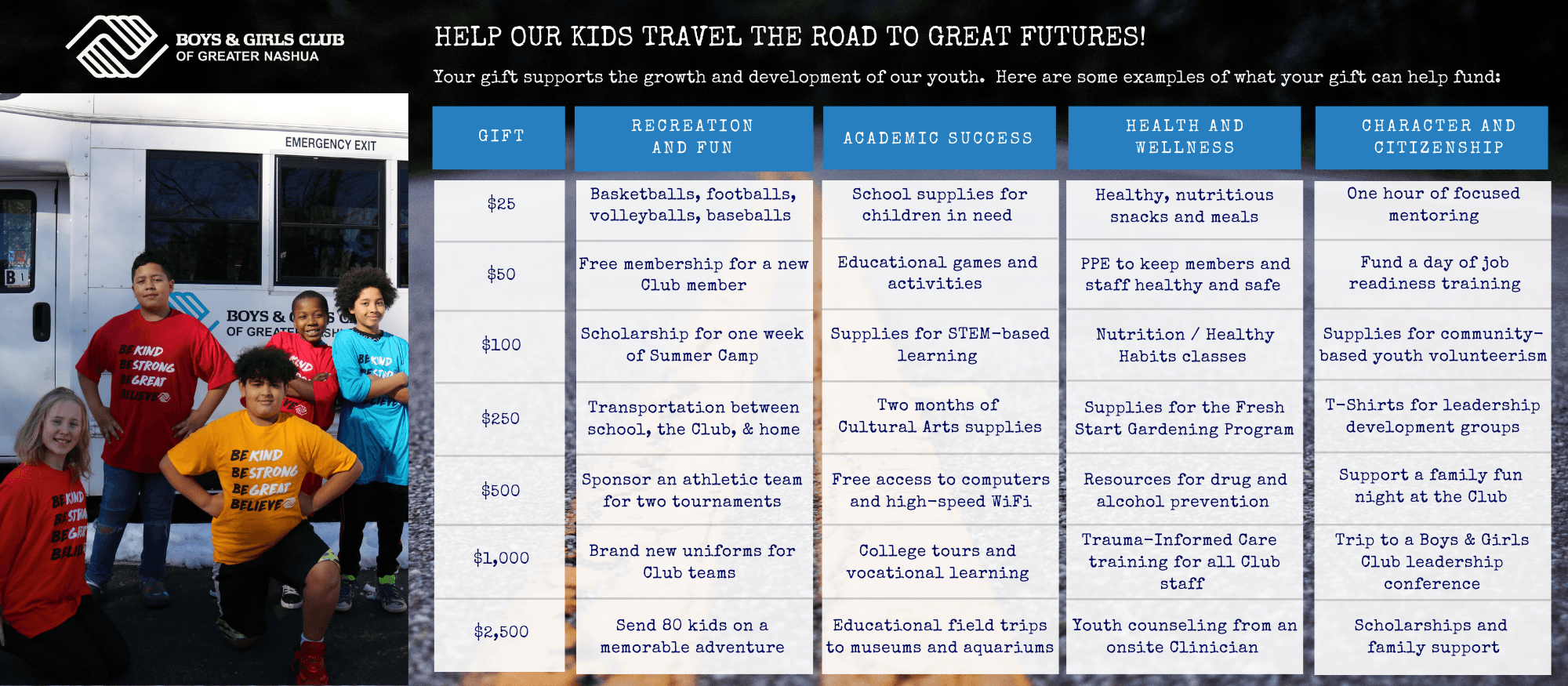 The Boys & Girls Club of Greater Nashua offers services, programs and opportunities to thousands of members each year.
We rely on the generosity of many to help us to support our youth with the experiences they need to be successful.
If you have any questions about how to support our organization, please contact the Communications and Donations Manager, by email or call 603-883-0523 x212.
To make an investment in our community's future leaders, fill out the donate form below or mail a check to:
Boys & Girls Club of Greater Nashua 
One Positive Place
Nashua, NH 03060
Thank you for helping to guarantee that GREAT FUTURES START HERE!