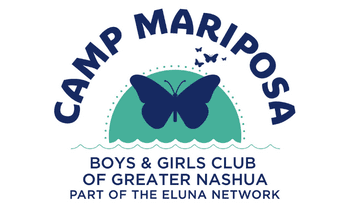 Camp Mariposa is a year-round addiction prevention and mentoring program for youth aged 9-18 affected by the substance use disorder of a family member. Camp Mariposa builds knowledge, life skills, confidence and provides an opportunity for youth to connect with peers and caring adult mentors at transformational weekend camps every other month for a year or more. Additional social and educational activities are offered for youth, alumni and their families throughout the year. All Camp Mariposa activities are provided free of charge.
2022 Youth Camps

March 11-13
May 13-15
August 26-28
September 16-18
November 4-6
December 2-4

2022 Teen Camps

February 18-20
April 8-10
June 3-5
July 15-17
October 14-16
November 18-20
At Camp Mariposa, youth are empowered to:
Connect with friends facing similar situations
Develop trusting relationships with adult mentors
Reduce feelings of isolation and guilt
Accept that addiction is a disease
Build confidence and critical life skills
Have fun
"Camp has helped me so much. I have learned that I am not alone and that I'm not the only one with my family's problem. I have learned how to cope with my anger and depression. I know now that I did not cause the problem and I cannot cure it." -Rowan, age 12
To enroll a young person in our Camp Mariposa Program please download a copy of our youth application by clicking here, and return to Ashley Fudala, our Senior Director of Program Operations at afudala@bgcn.com. 
---
We are currently looking for caring adults that would truly like to make a difference in a child's life by becoming one of our volunteer mentors we ask that you commit to attending four camp weekends throughout the year. For more information on volunteering, please see contact Ashley Fudala by email.
To download our Camp Mariposa informational flyer, please click here. For a mentor application, please click here. 
To Contact us through email, please fill out the form below: